We Help Others - the WHO Initiative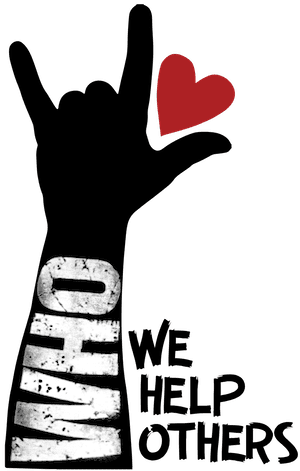 What Is It?
Figure and Groove will donate an amount equivalent to 5% of every individual license you buy to a non-profit or charity of your choice!
How Does It Work?
Every needledrop invoice will include a list of non-profits and charities we support for you to select from as the recipient, or you can write in any non-profit or charity of your own choosing.
Simply return your WHO selection information along to us with license payment, and we'll do the rest (and send you a notification when donations are made)! Please note, all donations will be made after license payments are received.
What Does It Mean?
No matter how big or small the contribution, non-profits rely on donors to keep their doors open, to do research and find cures, and to support all those in need -even the four-legged ones!
Let's make a difference together.
Some examples of organizations to choose from may include Cycle for Survival (Sloan Kettering Cancer Center), American Red Cross, Doctors Without Borders, ASPCA, Disabled American Veterans, St. Jude's Children's Research, Ronald McDonald House, Susan G. Komen Breast Cancer Foundation, and more. But remember - you can also write in any non-profit or charity of your own choice! If it matters to you, it matters to us.
Please email us for more information. WHO needs you!
This program is offered for direct clients of Figure and Groove and applies to individual needledrop licenses only. An amount equivalent to 5% of the total gross license fee will be donated in US$ under the terms of this offer with a flat cap of $1000 donation per license.